The industry leader in embedded computer products and intelligent computer application platform (ApplicaTIon Ready Intelligent Platforms) - Linghua Technology released today the military wide temperature class HPERC-IBR system computer. The HPERCTM (High Performance Rugged Computer) series features thin, high reliability and high performance to meet the SWaP (size, weight and performance) challenges of today's land and aerospace applications. HPERC is a commercial production product (COTS) for the application requirements of unmanned ground vehicles (UGV) and conforming to the VITA-75 form factor.
Jeff Munch, CTO of ADLINK's Rugged Computer System Product Center, said: "The HPERC-IBR series of computer systems use Intel® CoreTM i7 processor with GPGPU (General Purpose Computing Graphics Processor) and rich I/O interfaces, and in VITA Powerful performance in the -75 standard. This solution fully meets the image processing and I/O capabilities required for unmanned ground vehicle applications."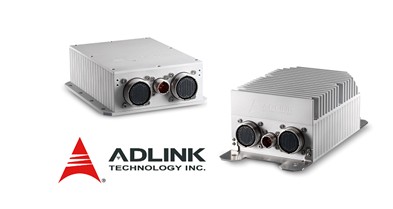 In addition to the 3rd generation Intel® CoreTM processor and optional GPGPU, HPERC-IBR also provides 16GB DDR3L-1333 ECC memory, RAID 0/1 dual mobile SSD, and 4 USB 3.0, 2 Group USB 2.0, 4 Ethernet ports, 7 serial ports, 8 GPIOs and 3 HDMI/DisplayPort/DVI interfaces. In addition, HPERC-IBR also offers expansion options to support and integrate adapter cards such as PCI/104-Express and Mini PCI.
Designed for use in harsh environments, HPERC-IBR uses the R&D philosophy of Rugged by Design to accommodate high impact, corrosion and electrical oxidation environments. The HPERC-IBR is available in two HPERC-IBR-MC (-40°C to +85°C) heat sinks and HPERC-IBR-MH (-40°C to +75°C) heat sinks.
ADLINK's HPERC series conforms to the VITA-75 20/21/22 form factor and provides fast I/O with multiple MIL-DTL-38999 interfaces. Users can also customize I/O pins to extend the fault sensor. Required interface.
For more HPERC series products, please visit: http://
[About ADLINK Technology]
ADLINK is committed to the improvement and innovation of measurement, automation and computer communication technologies, providing solutions to global network telecommunications, intelligent transportation and electronics manufacturing customers. With the persistence of professional technology and the self-requirement of the customer's commitment, the company has launched a number of innovative products, and has obtained many certifications such as ISO-9001, ISO-14001, ISO-13485, Taiwan Excellence, TL9000 and so on. ADLINK is a member of the Intel® Intelligent Systems Alliance, a member of the PICMG Association and the PC/104 Association, and a member of the PXI Systems Alliance Board of Directors and top-level members, as well as AXIe Alliance Strategy Member, VMEbus International Member of the Trade Association (VITA). Currently, it has subsidiaries in the United States, Singapore, China, Japan, and Germany, and offices in India, South Korea, and France to provide fast service and real-time support to local customers. Website: http://.
Christmas light

Are you still looking for that little something extra to liven up your living room and party decorations? Offering a fun way to feature photos at birthdays, Christmas, weddings, parties and retirement celebrations, these string lights work well with many decor types including dorm rooms, bedrooms, and living areas, adding that special glow for homemade crafts and decorations. Whatever creative vision you have, they will surely be a great fit and brighten the mood wherever they are. They are the perfect cost and energy efficient solution to all of your home dcor desires. Elevate your entertainer status and be the talk of the town at your next event with these one of a kind photo clip Led String Lights.
Product Feartures:
1.)High Quality & Energy Efficient:The tube lights is IP65 Waterproof, dustproof; transparent PC material, corrosion resistant, cost resistant, aging resistant, more durable; free from time and space constraints. Low power consumption and energy saving.
2.) Meteor Shower Effect with Romantic Aesthetic: Led meteor shower lights, the light of every bulb turns on and out one by one in sequence and quickly just like meteor shower or falling snow in the night sky, multi-colored, very beautiful. It can be used as one, or be connected (as much as five string lights).
3.) Package Content: 1 x LED Meteor Shower Light
Led Icicle Lights,Led Icicle Christmas Lights,White Led Icicle Lights,Led Ice Cycle Lights
XINGYONG XMAS OPTICAL (DONGGUAN ) CO., LTD , https://www.xingyongxmas.com