After the demand for panels and prices gradually increased, Zhi Chao, Zunmeng, Jianding, Dingying and other panel-related PCB manufacturers also gradually felt a warming trend. Zhi Chao's fourth-quarter and full-year revenues all rewritten a record high. Not bad for this season.

Zhi Chao and Zeng Meng are the world's largest TFT-LCD panel photovoltaic panel printed circuit board (PCB) group. Jian Ding and Ding Ying are also important suppliers. After last year's operation was impacted by the slugging TFT-LCD panel, they were in Europe and America. After Christmas and Thanksgiving TV sales have gradually turned.

Chi Chao stated that the TFT-LCD panel industry is not as pessimistic as the outside world has imagined, and the recent orders are quite robust. There have been fewer year-end inventory, Christmas holidays and Chinese New Year holidays in December (2011) and January (2012). Unfavorable factors, but revenue can still maintain a high grade of history, February customer inventory replenishment may appear, even the first quarter of the trial is the bottom of the year.

Chi Chao went to the historical high of monthly revenue from September 2011 (September 2011). Although December was lower than November, it suspended three consecutive months of revenue innovation, but it is still the fourth highest in the calendar year, pushing up the fourth season camp. Revenues and annual revenues all set a record; the same revenues of the same group as last year were lower than the previous year, but the December revenues also returned to the highest single-monthly high in the year, and the quarterly increase rate reached 35.14%.

Zhichao pointed out that the benefits of using TFT-LCDs to enter notebooks (NB) PCBs have been clearly demonstrated, and the increase in production capacity of its affiliates has not been bleak this year.

The same as the TFT-LCD panel supply chain, Ding Ding and Ding Ying, still due to the impact of other application industries, Jianding listed in the first year of merger revenue came to see the first recession, Stella last year, the combined revenue in December is 34 months New low.

Jianding said that it is still very confident about future operations. The new high-density connection (HDI) boards that have entered the market in recent years have been exploited in the Apple tablet computer and the mainland brand mobile phone market to maintain a certain level of operation.

In addition to TFT-LCD, Jinding PCB products have multiple applications, including hard disk (HDD), memory module (DramModule), NB, and fixed NB PCB, which also account for a certain percentage. These industries were relatively sluggish last year, but TFT-LCD, DRAM has warmed up.
The insulated clamp is made of hard insulating organic synthetic material, Rubber Insulated Clamps have small elasticity and high hardness, and Insulation Clamp is used for fixing wires and isolating.
Material: High strength aluminium alloy, nylon plus fiber glass, stainless steel.
Product property: They are characterized by high mechanical stability, reduced dimensions for easier handling, high mechanical and climatic resistance. Cable gripping device in insulating material ensures the double insulation of the neutral core and avoids damage to sheath, secured parts, no tools required. Stainless steel bail with two marbles compressed on the end, the is conception allows an easier locking on the body of the clamp.
Insulation Clamp:HPS-HCS-500 series,JBD,JBG Tension Clamp,JNSC 4 Core Clamp,NXJ aerial wedge clamp ,JNS 4 Core Clamp,XHG series etc.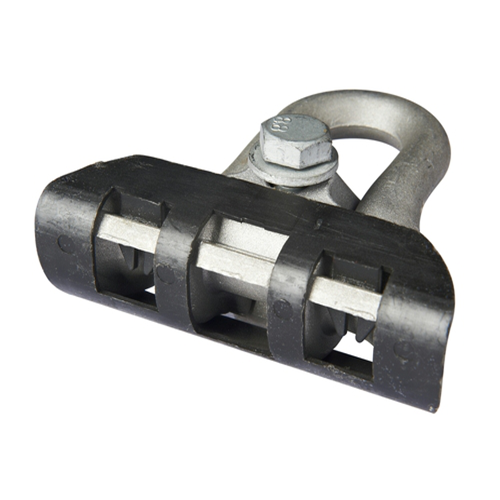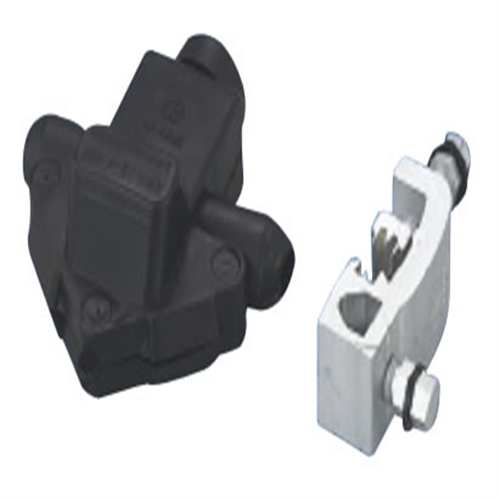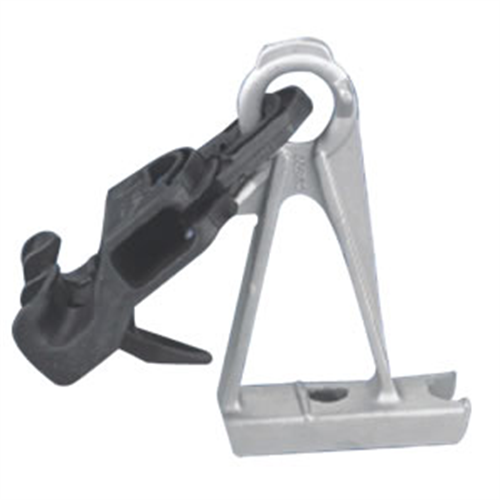 We warmly welcome friends both domestic and abroad to visit our company,if you have any questions, please contact with us directly.
Insulation Clamp
Insulated Clamps,Rubber Insulated Clamps,Nsulated Pipe Clamps,Insulation Clamp
FUZHOU SINGREE IMP.& EXP.CO.,LTD. , https://www.cninsulators.com