[Zhongshan Station Chen Xiaoqiu]
Guangdong Huari Lighting Appliance Co., Ltd. (hereinafter referred to as Huari Lighting) was established in 1996. It is located in Shishan Science and Technology Industrial Park, Nanhai District, Foshan City with convenient transportation, developed information and beautiful environment. It covers an area of ​​90,000. M2. Over the years, Huari Lighting has been closely cooperating with many Fortune 500 companies and well-known domestic brands, and has grown and expanded. The company's product line has matured. The products exhibited at the 2013 High-tech Exhibition are LED light source series, LED lamp downlight and ceiling light series, LED table lamp series, halogen energy-saving lamp series, etc.
"This exhibition, Huari Lighting hopes to bring more friends to visit and understand Huari Lighting, and then to be a true strategic partner, and also to promote the brand culture and quality products of Huari to the industry through this exhibition platform. More people use Huari's products." Huari Lighting's deputy general manager told reporters.
With the strong LED lighting, Huari Lighting is now actively deploying its own LED lighting layout. In 2012, we will focus on the development of indoor and outdoor lighting products such as LED light sources, LED spotlights, LED downlights, and LED panel lights, and actively put them into the market. For outdoor product development, LED wall washers, LED tunnel lights, and LED floodlights are all The object of its vigorous development has also undertaken a number of outdoor lighting projects, and the brand influence has improved. This year, China and Japan also clearly felt that the LED lighting market has improved, mainly in the rapid growth of export volume, the export business has greatly improved, and also participated in the energy-saving transformation of many large-scale engineering projects.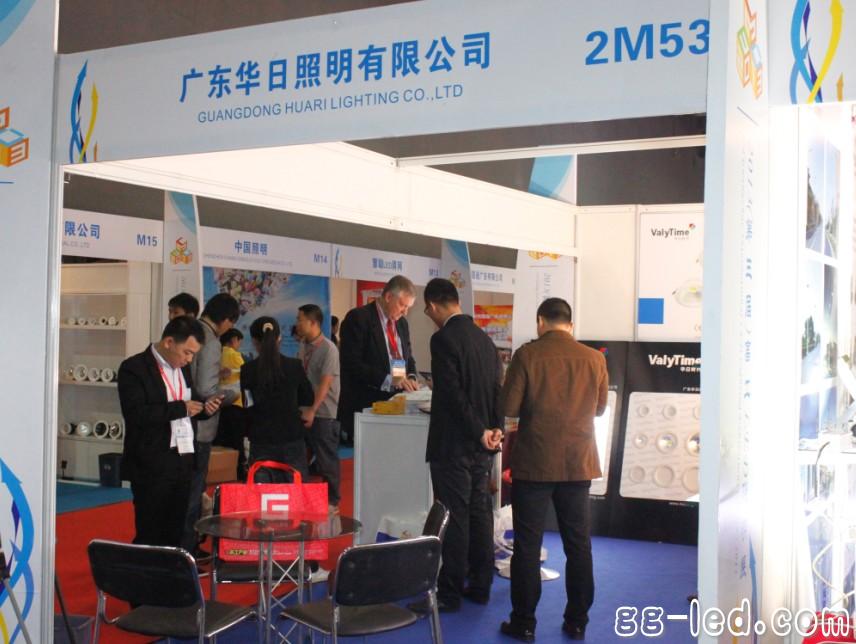 Gao Bin believes that since the beginning of this year, many engineers, dealers and consumers have greatly improved their understanding of LED. From the simple attention to price before, to the specific parameters such as light efficiency and lumens, it is no small progress for the industry.
It is understood that the focus of Huari Lighting's future development plan will be around commercial and home lighting. Huari Lighting will also strive to improve important parameters such as light efficiency, color rendering index and luminous flux through the use of high-quality chips and accessories, and then strictly control product costs through large-scale production to provide cost-effective lighting products for the market. "

Cook breakfast,lunch and dinner in any weather-hot or cold-on the single-burner,fully-adjustable multi-fuel stove.the cooking surface is compact enough to fit inside a pack ,but large enough to prepare a trail meal.with the opition of using liquid feul or unleaded gasoline,the stove is less expensive to fire up.the all-season stove is perfect for camping,hunting and even in cases of emergency.
Such products are the most common oil-type heater in the market. Electric heating heater, also known as "oil-filled heater", a popular safe and reliable space heater, which is mainly by the sealed electric components, metal heat pipe or heat sink, temperature control components, lights and other components. The heater is filled with YD series of new type of heat transfer oil. Its structure is to install the electric heating tube with a number of heat sink under the cavity, in the cavity around the electric tube filled with heat transfer oil. When the power is turned on, the heat transfer oil around the heating tube is heated to the upper part of the cavity, circulated along the heat pipe or heat sink, and the heat is radiated through the surface of the cavity wall to heat the space environment and achieve the purpose of heating. Then, the air-cooled heat-conducting oil is lowered to the periphery of the heating tube and heated again to start a new cycle. This heater is usually equipped with bimetallic temperature control components, when the oil temperature reaches the set temperature, the temperature control components to disconnect their own power. Electric oil heater heater surface temperature is low, generally not more than 85 ℃, even if the human body will not cause burns. The mainstream products on the market include: ordinary heat sink type - heat sink has 7, 9, 11, 13, etc., the use of power in 1200 ~ 2000 watts or so. It is safe, hygienic, smoke-free, dust-free and tasteless. It is suitable for people with easy access to the heater, such as living room, bedroom, aisle and so on. It is more suitable for the elderly and children's family. Product sealing and insulation are good, not easy to damage, the service life of more than 5 years. Disadvantages are hot inertia, the temperature is slow, too much solder joints, long-term use may be solder joint oil quality problems.
Indoor Kerosene Heaters, Portable Kerosene Heater, Small Kerosene Heater, Electric Kerosene Heater
Ningbo APG Machine(appliance)Co.,Ltd , http://www.apgelectrical.com