Guangzhou Mounter Import Inspection and Registration Agency
Guangzhou Mounter Import Inspection and Registration Agency
Dafeng Import Logistics, relying on Hong Kong's international transit hub, using Guangzhou as its operation center, providing import logistics service network to domestic enterprises at six major international ports in China, professional agent for importing customs declaration / recording / inspection of used machinery, new and old equipment production lines , etc. To the door service . With 13 years of experience in importing new and old machinery and equipment, our company has been able to develop economical and efficient import programs for customers at a fast pace. Time to provide customers with a proposal for price evaluation by the customs, and to use reasonable filing methods to save the cost of imports for customers at low cost and ensure the safe and rapid entry of goods. Miss Zheng 13527658991 020-36687035


SMT machine import process: foreign shipments (at the same time for the old mechanical and electrical record) - Hong Kong terminal - China Inspection Warehouse - pre-shipment inspection - arrangements for shipping - import terminals - import clearance
  SMT machine import procedures:
1 , "Pre-shipment Inspection Certificate for Imported Used Electromechanical Products"
2. "Pre-shipment Inspection Certificate for Imported Used Electromechanical Products"
3 , "People's Republic of China automatic import license" ---- for the need for "O" card machinery.
    Importer filing machine needs to provide information:
(1) "Application Form for Filing of Imported Used Mechanical and Electronic Products" (applicant's official seal and legal representative's signature);
(2) List of Imported Used Machinery and Electronic Products (Applicant's Nuclear Seal);
(3) The business license of the applicant, consignee, and consignor, or the registration registration document (copies, the applicant's official seal);
(4) Trade contracts, agreements, customs filing lists, tax exemption certificates (photocopy, applicant's nuclear cover);
(5) The status of the old mechanical and electrical products and the color photographs of the product features recorded ( 1 piece of clear frontal image and 1 nameplate on each piece of equipment  
   
SMT machine import time:
A , import of old mechanical and electrical record: 5-7 working days
B , Hong Kong pre-shipment inspection: 3-4 working days
c . Automatic import license: about 15 working days
C , Hong Kong Barge Port Sha Tin: 3 working days
D , importer inspection declaration: about 5 working days
E , Dongguan Shatin Port Delivery: 1 day  
    Therefore, the import time of the mounter is 18 working days (for machines that do not require automatic import licenses); the import time of the old machines is 28 working days (for machines that need to apply for automatic import licenses)
   
    Hong Kong's seized and transit costs: exchange fees, terminal miscellaneous fees, delivery fees, warehouse rent, inspection fees and agency fees, transfer fees,
   Import clearance fees for machinery: customs duties , value-added tax, wharfs and change orders, customs declaration fees, domestic customs declaration and inspection, commodity inspection fees, transportation fees from Hong Kong to Dongguan, old mechanical and electrical filing fees, used mechanical and electrical permits and certification fees, agency fees, and other expenses;
   
SMT machine production line import attention issues
1 , the customs code is classified.
     First, there is a mistake in the classification of customs codes, leading to the need to re-revise the import registration documents, import licenses, and import inspections.
     Second, if the tax code is wrong, the tax rate is high, then it will lead to paying more tariffs; if it is the low tax rate, if it is detected by the customs, it may be punished according to tax evasion. The classification of customs codes is a matter of principle. The goods are given considerable attention.
2 , the import audit price.
     First, there are three estimation standards for customs auditing the import declaration price.
 
Six ports, two centers, 150 people, focus on imports, links to the world!
 
Guangzhou Port Import Advisory: Miss Zheng 13527658991/15999810942
Phone: 020-36687035
Fax: 020-86398604
QQ : 2947311079
E-mail :
National Business Hotline: 400-800-5256 (I love logistics)
Guangzhou Operations Center: A1-406 , Wanda Plaza, Baiyun District, Guangzhou
Shanghai Port, Ningbo Port, Tianjin Port, Qingdao Port Tel: 400-800-5256
Hong Kong Junction Centre: 12A6 , 12th Floor, Yingye Building, 1-15 Kwai Fung Street , Kwai Chung, New Territories, Hong Kong Tel: +852-2482 2261
 
 
    
The spinning pole is the use of foreign advanced spinning equipment,forming a whole without welding,forming a conical or profiled bar.And then polishing,remove surface oil,burr and indentation.Then after the quenching intensity,to T6 state,in line with international standards.The product never rust ,strong corrosion resistance,diversified surface treatment process,the appearance of simple fluid lines.Light weight and convenient installation and transportation,the rod body can be 100%recycling,low melting temperature.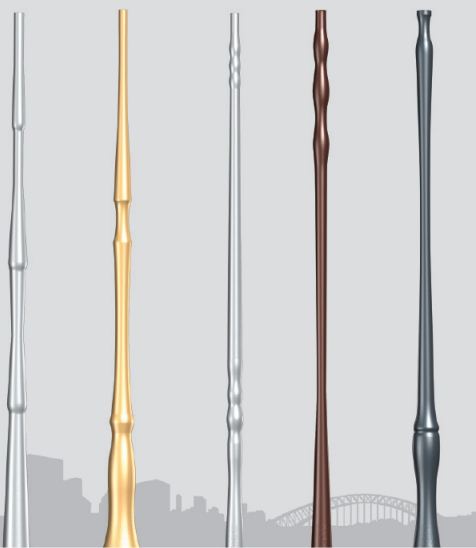 Product features
â' Using spinning equipment advanced,the whole forming a non welding
â'¡Product permanent does not rust,corrosion resistance
â'¢Diversified surface treatment technology,make the appearance line succinct smooth
â'£The light weight,convenient installation and transportation
⑤The rod body can be 100% recycling,melting temperature is low.
Aluminum Alloy Spinning Lighting Pole
Aluminum Alloy Spinning Lighting Pole,Lightest Aluminum Alloy,Aluminum Alloy Torchlight,Lightweight Aluminum Alloy
Jiangsu chengxu Electric Group Co., Ltd , http://www.chengxulighting.com