[High-
tech
LED reporter Wang Cairong] In the
past two years, the LED industry's overcapacity, blind production and the vicious price war have not only been delayed, but have become more and more serious. In 2011, Shenzhen Duoli, Vision Optoelectronics, and Zhongshan Kabang successively In 2012, Haobo Optoelectronics, Big Eye Optoelectronics and other LED companies have emerged frequently, which has made the LED industry worse. The phenomenon of mergers and acquisitions and integration is also common. In the next two years, the LED industry will be reshuffled, and enterprises will be passive or active. M&A integration is the trend of the times.
On the afternoon of December 14, 2012, sponsored by Tsinghua Tongfang, the LED industry gradually entered the cold round table dialogue, Dr. Zhang Xiaofei, CEO of Gaogong LED, Wang Lianghai, Vice President of Tsinghua Tongfang Co., Ltd., and Inspur Huaguang Optoelectronics Co., Ltd. Zheng Tiemin, Chairman of the Board of Directors, Gong Weibin, Chairman of Ruifeng Optoelectronics Co., Ltd., Jiang Guozhong, President of Lianchuang Optoelectronics Technology Co., Ltd., Pan Jianqing, Chairman of Tiantong Holdings Co., Ltd., etc., around the "Future Trend of M&A Integration in LED Industry" The topic started a heated discussion.
Ruifeng Optoelectronics Gong Weibin: Packages with a revenue of over 100 million and not closed down may be considered
"In fact, from the perspective of ours, if we have the opportunity to integrate some enterprises into mergers and acquisitions, companies with good performance in certain areas in the middle and lower reaches, such as light engine drive, UV and infrared, are more prominent. We hope to cooperate with these companies. Formed a strategic cooperation." Gong Weibin, chairman of Ruifeng Optoelectronics Co., Ltd., said at the roundtable that due to the high capital requirements in the upstream sector, it will not be considered for the extension of LED epitaxial chip companies.
Gong Weibin said that if some of the packaging companies' sales scale is about 100 million yuan, Ruifeng Optoelectronics will consider the acquisition. "If the net profit of this company can reach 15 million yuan, our valuation is about 150 million yuan."
Lianchuang Optoelectronics Jiang Guozhong: Emphasis on complementary enterprises


Jiang Guozhong, president of Jiangxi Lianchuang Optoelectronics Technology Co., Ltd., said that Lianchuang Optoelectronics has formed a full industrial chain and large-scale production from the upstream chip to the downstream application field. Mergers and acquisitions are more attractive to companies with complementary advantages.
"It's not so good for the upstream companies to intervene too much in downstream applications. This is our experience for so many years. If we are going to mergers and acquisitions, we will consider downstream lighting companies with a scale of 100 million to 200 million yuan." Jiang Guozhong at the round table It was frankly stated that since Lianchuang Optoelectronics is a full-industry chain model, the company will focus on improving its overall strength in enterprises with complementary advantages in its future, such as enterprises that drive power, structure and integrated control.
Inspur Huaguang Zheng Tiemin: There are plans to acquire packaging companies


Zheng Tiemin, chairman of Shandong Inspur Huaguang Optoelectronics Co., Ltd. said that the focus of Inspur Huaguang's development is mainly on the upstream of the LED industry. Currently, there are plans to merge and integrate midstream packaging companies.
Zheng Tiemin said that before this, Inspur Huaguang had acquired the equipment of the two companies, and the price of the equipment was one tenth of its original value. Although the company that is currently planned to acquire is an old device, we have estimated the price and may have to purchase it at a price of 1/3 of the original value. Now the price has not been reduced to the minimum, so it is not the best time to acquire.
Tongfang shares Wang Lianghai: I hope to cooperate with low-cost terminal application companies


Wang Lianghai, vice president of Tsinghua Tongfang Co., Ltd., said that in terms of M&A integration, the upstream epitaxial chip companies will not be considered for the time being. Because at present, from the technical point of view, it has not been found that there are companies that are better than Tongfang shares and worthy of mergers and acquisitions.
"In terms of midstream packaging and terminal applications, we have adopted a model of mutual cooperation since last year. If we want to integrate M&A, we may consider more strategic cooperation with some low-cost terminal application companies." Wang Lianghai said if It is possible that Tongfang shares are more willing to choose to cooperate with some enterprises with capital advantages, and the two sides can also gain more market competitive advantages.
Tiantong shares Pan Jianqing: M&A integration, giving priority to technological advantages


"If we have a merger and acquisition plan, the first consideration is whether the acquired company has a technological lead." Pan Jianqing, chairman of Tiantong Holdings Co., Ltd. said that it is difficult to buy LED companies with better operations. But companies with poor operating conditions have no acquisition value.
Pan Jianqing believes that it is more important for enterprises to have technological advantages. Many foreign companies continue to erode China's LED lighting market with their technological advantages. If enterprises make technological reserves as early as possible, the competitive advantage of the market will be reflected in the future, but if there is only technology and no capital strength, it needs to be carefully considered.

Qunsuo aims at providing our customers high cost-effective PDA Barcode Scanner. According to different customers requirements, we can provide Portable 1D Barcode Scanner Pda and 2D Qr Code Scanner PDA. With the stable quality of our Handheld Android Pda, we gain many reliable customers, help many customers provide IT solutions. If you are also looking for Pda Scanner , welcome to learn from us for more details.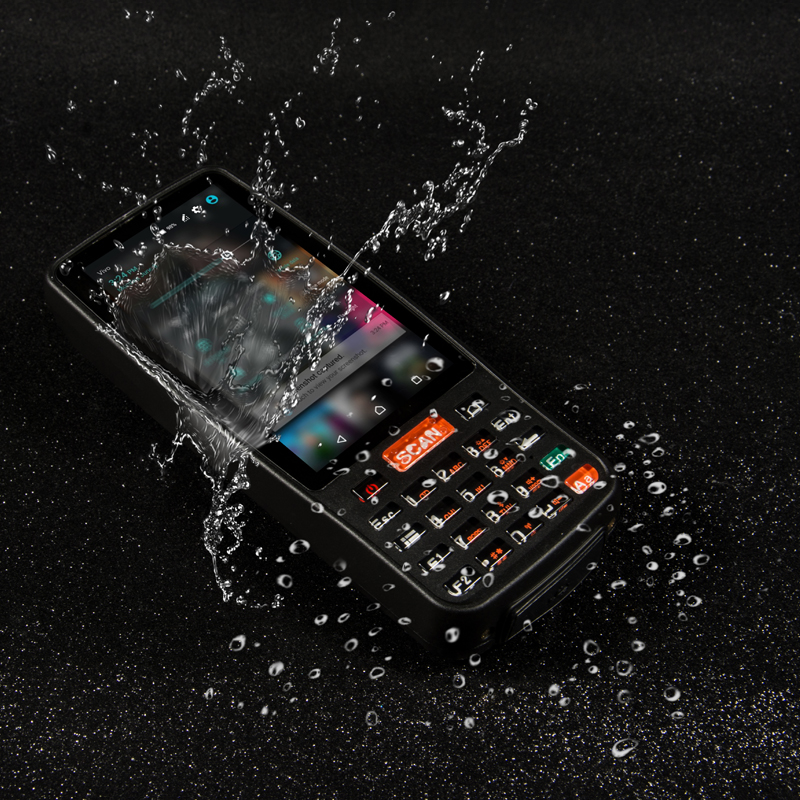 PDA Barcode Scanner
Pda Scanner,Pda Barcode Scanner Android,Android Pda Scanner,Pda Android Barcode Scanner
Shenzhen Qunsuo Technology Co., Ltd , https://www.qsprinter.com